Welcome to St. Demetrios Greek Orthodox Church
---
St. Demetrios Parish Survey Results
The Parish Survey has been completed and we thank you for your participation. We had 336 participants complete the survey. This is an outstanding rate of completion and allows us to better understand your thoughts and feedback about St. Demetrios.
A summary of the survey is published in the November Orthodox Way. The full survey is available for your review.
There were over 1,400 written comments to the open-ended questions. What you will see in the survey results are a summary of those comments as the most important issue is to understand the trends.
Given the number of completed surveys, the confidence rate is 95%. Again, this allows a high level of confidence in the accuracy of the survey results.
As with any survey, it may take a couple reviews to fully understand the outcomes. Each slide provides summary information of the outcomes for ease in reading. If, however you have questions, please feel free to contact any member of the Strategic Planning Team.
Over the coming months we will continue providing information about the survey but more importantly what our next steps will be. The last two slides of the survey recap show both our calendar of events for the completion of our plan and highlight and the key areas of focus for a plan moving forward.
Through analysis of our parish by the Strategic Planning Team, coupled with parishioner perspectives from the parish survey, the plan will focus on the following 6 key areas:
Faith Formation
Liturgical Renewal
Leadership
Stewardship
Engagement
Youth and Family
A "vision" (development) team will soon be formed for each of the 6 key focus areas. Each team will be comprised of a leader and additional parishioners who will be asked to bring forth new ideas, programs, and actions. Once leaders of the vision teams are established, we will ask for your continued participation in these vision/development teams.
Again, we thank you for your participation. We look forward to continue building a vibrant community at St. Demetrios focused on bringing us closer to God, growing our parish, and to enabling our parish to have a clear direction for the future.
In Christ,
Fr. Photios & Barbara Trehearne
Questions/comments can be directed to Members of the Strategic Planning Team:
Cliff Argue, Danny Mavromatis, Gabriel Bayouk, George Constantine, George John, Georgine Looney, Gil Morgan, John John, Lindsay Stotz, Patti Kost, Steven Stanos, Tom Leonidas, Vasili Dikeakos, Barbara Trehearne, Fr Photios
Or to pcpresident@saintdemetrios.com or info@saintdemetrios.com
---
St. Demetrios Welcomes Fr. James Kumarelas and His Wife, Presvytera Vasso
On Sunday, October 18th, our community celebrated the first Divine Liturgy with our new assistant priest, Fr. James Kumarelas and his Presvytera, Vasso.
Assigned by His Eminence Metropolitan Gerasimos of San Francisco, Fr. James officially began his ministry as the 2nd priest at St. Demetrios on October 15, 2020. He was ordained to the Holy Diaconate on October 10th and the Holy Priesthood on October 11th by His Eminence Metropolitan Gerasimos at Ascension Greek Orthodox Cathedral in Oakland, CA, the home parish of Fr. James.
Fr. James is a graduate of Holy Cross, class of 2020, and Hellenic College in 2017. Born and raised in the Greek Orthodox Cathedral of the Ascension, in Oakland California, Fr. James had been highly involved in the life of his parish, serving the youth as dance director and summer camp staff member. He has a background in lighting and electrical for the film and television industry, and also served his community by handling all the electrical needs for their Greek Festival. Married in 2018, he and his wife Vasso, a Physician Assistant, spent two years living on campus in the married student village. They feel blessed to have had the opportunity for building friendships and developing their cooking skills, in addition to their spiritual formation while at Holy Cross. Fr. James and Presvytera Vasso both enjoy the outdoors, which is unmatched by Pacific Northwest, an are excited to begin a new chapter in their life together in serving Christ and His Church. Welcome, Fr. James and Presvytera Vasso! AXIOS!
Attend Divine Liturgy
Divine Liturgies our now open to our parishioners with limits - 100 people plus staff on Sundays and 25 people or less on weekdays. Please see the Parish Calendar for most up to date schedule of Divine Liturgies. All parishioners must wear masks and register prior to attending and follow guidelines set forth by the Federal and State authorities, as well as our Metropolis Guidelines.
Register for Divine Liturgy Now »

Once you have signed up, you will see the list of available services. Just click on the service you want to attend, click the RSVP button, add any additional attendees, agree to the consent form, and you're all set! You'll receive a precheck screening 48 hours prior to the Divine Liturgy you want to attend. Make sure to complete the precheck screening before you arrive at St. Demetrios.
Please also see our Guidelines and Reservation Screening Addendum for more information. Below is a video about what you can expect upon arriving for a Divine Liturgy.
---
Light a Virtual Candle
An integral part of our Orthodox worship is lighting a candle as we enter the Church. Prayers are important especially during this difficult time. Our church doors are now open in limited capacity (see above). If you're not able to attend quite yet, you can still have candles lit and prayers said for you and your loved ones. Please submit your request on the form below, click on a donation amount, and Fr. Photios will light candles and say prayers for you and your loved ones at the next scheduled service.
---
The mission of our web site is to provide an instant and accessible forum of information about our parish, its families, our culture and our faith, Orthodox Christianity. It is intended to be educational, informative and spiritual, with the ultimate goal being the spreading of His Word.
We welcome all resident and non-resident Orthodox and non-Orthodox faithful to our church and invite you to join us for altar services, educational programs and events.
St. Demetrios Mission Statement
"To proclaim the Gospel of Christ in the Orthodox Christian Tradition while creating a vibrant,loving, compassionate and supportive community."
THE ORTHODOX WAY - Our Monthly Newsletter, updated for November, 2020
ONLINE STEWARDSHIP PLEDGE FORM

The Orthodox Marketplace - The official online store of the Greek Orthodox Archdiocese of America

Share the Orthodox Christian Faith with an Iconogram

Find us on Facebook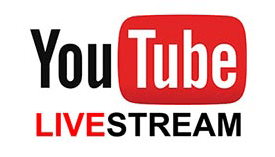 Find us on YouTube (New)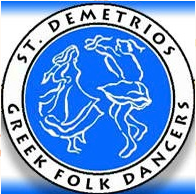 Register for our dance program