Welcome to St. Demetrios Greek Orthodox Church
The mission of our web site is to provide an instant and accessible forum of information about our parish, its families, our culture and our faith, Orthodox Christianity. It is intended to be educational, informative and spiritual, with the ultimate goal being the spreading of His Word.
We welcome all resident and non-resident Orthodox and non-Orthodox faithful to our church and invite you to join us for altar services, educational programs and events.
St. Demetrios Mission Statement
"To proclaim the Gospel of Christ in the Orthodox Christian Tradition while creating a vibrant, loving, compassionate and supportive community."
A Simple Prayer from Fr. Zacharies
"Oh Lord my God, I am so ungrateful, yet I am thankful that You are merciful to me!"

Congratulations Graduates
Alexa Bayouk graduated from University of Oregon with a Master's of Science in Performing Arts Management.
Yianni Contoravdis graduated from Stadium High School and will attend University of Washington, Tacoma.
Caroline Dudunakis graduated from Forest Ridge School of the Sacred Heart and will attend American University.
Nicholas Economou graduated from Washington State University earning his Bachelor of Arts & Sciences degree in Psychology and minor in Human Development.
Luke Evans graduated from Shorewood High School and will attend University of Washington. Luke has been admitted to the "redshirt" program for incoming freshmen at the University of Washington Engineering school.
Antonia Hillman graduated from the University of Washington with a Bachelor of Arts degree in psychology and sociology.
Theodore Kaltsounis graduated from Bothell High School and will attend the University of Washington Bothell Campus
Sophia Konugres graduated from Ballard High School and will attend the University of Montana.
Anastasia Kotsakis graduated from Washington High School and will attend University of Arizona.
Teresa Moroseos graduated with a Master's Degree in Architecture from the University of Washington.
Anastasia Pagones graduated from Bellevue High School and will attend the University of Denver.
Levio Alexander Poletti graduated from Santa Clara University with a major in Philosophy and a minor in Political Science and will be going to law school.
Nick Skouras graduated from Cal Poly with a Master's Degree in Civil and Environmental Engineering.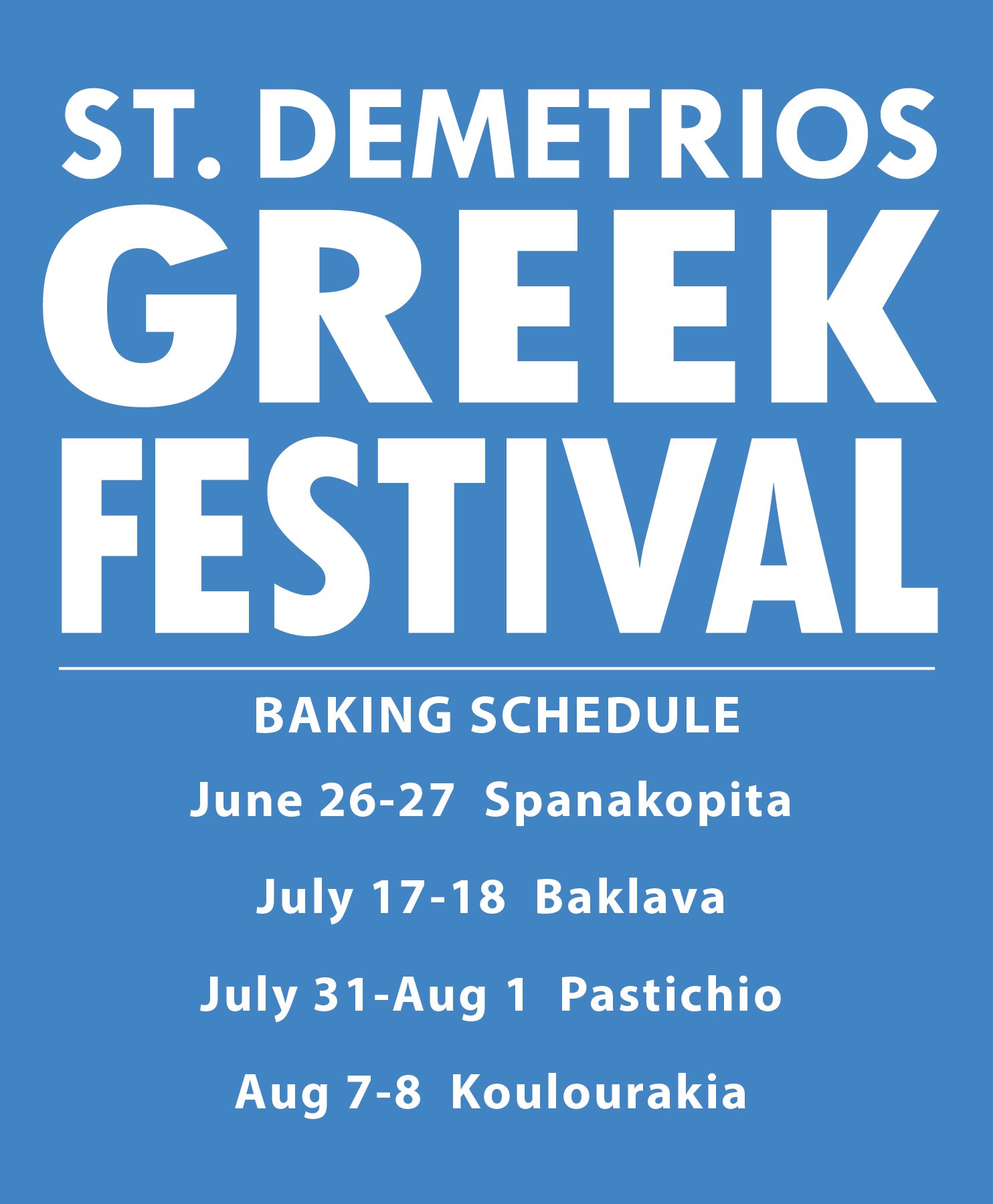 Bookstore News
Want to read but short on time?

As a child and young adult, I read dozens of books over summer break. As I've gotten older I still love to read but have less time available for my beloved hobby. Sound familiar? The bookstore has a solution...Ancient Faith's booklets. These booklets are 24-36 pages long, affordable and perfect for reading before bed. They are also small enough to fit in a pocket or purse for reading on the go. The titles cover many topics and help answer commonly asked questions such as:
St. Demetrios Bookstore
Papouthes Group News
Join us Thursday, July 12
Our next Papouthes group luncheon will be Thursday, July 12, 2018 at Olympia pizza located at 6414 Roosevelt Way NE 98115 at 12:00 noon. . Those that wish to carpool may meet at St. Demetrios at 11:00 am. Please RSVP so we can let the restaurant know how many seats to reserve. Thanks!
For reservations or questions, please contact Manuel Tramountanas at 206-783-4466 or
agapemom@hotmail.com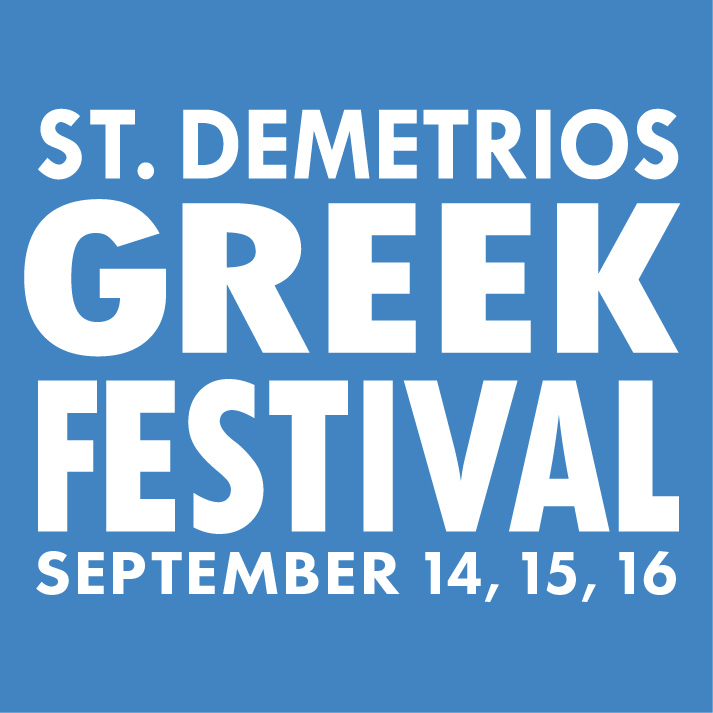 The Boutique needs Handmade Items
Attention all Crafters, Jewelry Makers, Knitters, Painters, Paper Crafters, Etc...
Its time to start thinking about the church festival. The Boutique is low on handmade items and needs your help.
This & That Shop News
Preparations for Festival 2018 have begun! Sunday School has wrapped up for the year, and a big "Thank You" goes out to Paula Macris for arranging to have the chairs moved out of the back classrooms for us.
I would like to ask the different groups that use room 110 to please store or remove items so they are out of the way and safely stored while we prep.
Having chaired the "This and That" Shop, for a few years now, I have a delicate request to make. I realize that our items come from a number of sources; when children were little, downsizing our homes, and some from the estates of our parishioners and friends. I recognize that many of these items represent fond memories. I respectfully ask that if items are chipped, soiled, broken etc., please give those items a good thought, a kiss or even shed a tear, but then please dispose of them at your home. I know it's easier to put items in a box and bring them to church, but please, the ladies spend so much time doing extra work already and when the church dumpster sees me coming, it turns green!
I wish you all good health, good humor and Kala Erga!
Yiayias & Friends Luncheon
Next Luncheon Announced Soon
The next Yiayias & Friends luncheon will be announced soon
For reservations or questions, please contact Mary Damascus, preferably by email at
mndamascus@comcast.net
or 509-951-2975.
Everyone is welcome--you don't have to be a Yiayia to join us!!!
Greek Dance News
Practice starts August 27 for returning dancers
All returning dancers will start practice on Monday, August 27th, in preparation for the st. Demetrios Festival. There will only be 2 practices before the festival and returning dancers will dance with last years group. If you are planning on dancing at the festival, its important that you attend both practices.
New Dancers will start after the festival on Monday, September 24th.
Sunday School News
Registration opens September 9, Classes begin September 23
Sunday School 2018/2019 Registration forms will be available soon.
Volunteers are needed to serve as Sunday School teachers for the 2018-2019 year.
This is a wonderful opportunity to work with the youth of our parish. No experience is necessary! For more information, please contact Paula Macris at
pcharuhas@hotmail.com
.
H e l p u s C o m p o s t a t S t . D e m e t r io s
Reminder:
ALL compostable coffee cups (see picture) need to be thrown away in the Compost Bins at our Church.
Every Sunday the trash bin is filled with paper cups that can be composted. It saves the Church loads of money to switch from garbage to compost.
Compost bins are GREEN. Please throw paper towels, paper cups, paper plates and food leftovers in the compost bins. If it isn't Plastic or Metal or Glass...we must compost it.